History
At Martins and Katriinas Karviainen farm the broad bean is now produced and processed to Voima-Papu. This new food plant is once again the new superfood for the whole Finland.
The Family motto has always been good food.
Quote from Almanach perpetuel des Gourmands aka perpetual almanac of gastronomy from 1831, dedicated to (Senator) Otto Klinckowström;
"Vaut mieux etre ici bas Gastronome qu' astronome."
"Better to be down here a Gastronome than an astronomer."
Karviainen farm
Martin and Emilia Klinckowström bought Karviainen farm in 1914 and moved to Angelniemi with their sons Arthur and Olof. Martin was from Hiiskula, Vihti and Emilia from Mjösund, Kemiö. Angelniemi was selected as the new home since the family of Emilia lived near, and the growth conditions of the fields at Salo area were good. Karviainen farm is an old "rälssi" farm, which were taxdeducted farms given to noble people, and the farm was sometimes also refered to as an estate by local people. After Martin and Emilia the farm was grown by Olof and Kaija Klinckowström, and after them Hans and Raija Klinckowström. Now the farm is owned by Martin and Katriina Klinckowström, as the fourth generation at Karviainen farm.
Every generations aim has been to improve cultivation or the farm in the spirit of the time.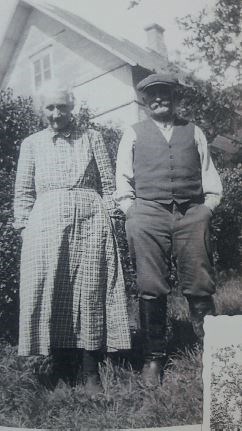 At Karviainen farm, diverse livestock was kept by Martin and Emilia, ranging from cows to chicken.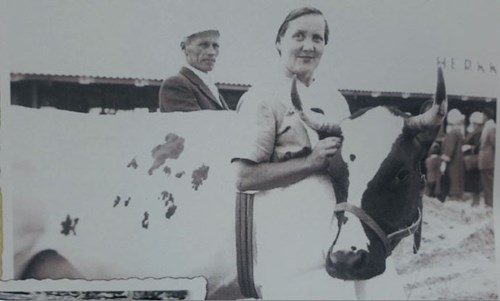 Dairy production was a passion of the farmer's wife when Olof and Kaija owned the Karviainen farm. The cow named Omega was one of the first cows in Finland to officially produce over 100 000l of milk.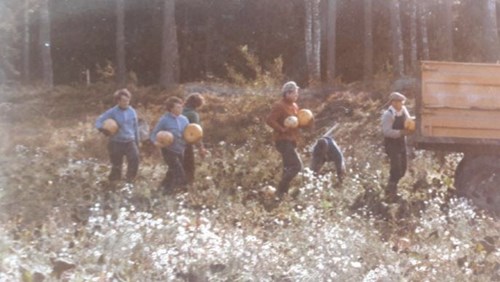 A sow pig farm and pumpkin production was started when Hans and Raija owned the Karviainen farm. Pumpkin was and is still a quite rare production plant. The pumpkins from Karviainen farm were processed at Saarioinen factory, and available for all of Finland.
Scanmagazines made small inform us, there you could read it: https://scanmagazine.co.uk/karviaisten-tila/