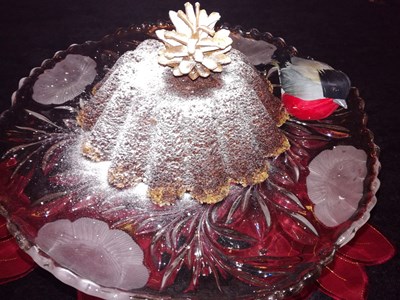 Date broad bean cake
 Not vegan but if you wat to done VEGAN, used oil 0,5-1dl.
1 packet of dates (250 g), 1 dl of sugar and 3 dl of water boiled into a pulp.
Add 50-100 g of shortening, mix and let cool.
Add 1,5-2 dl of water (fluid for the broad beans)
Mix together the dry ingredients and add to the liquid pulp:
3,5 dl broad bean flour
1 tsp baking powder
1 tsp baking soda
1 tsp vanilla sugar
1 tbsp psyllium
Grease two small pans or one big one with butter and dust the pan with breadcrumbs/gluten-free flour/sugar or whatever suits your needs. Bake for 45-50 minutes in 170 degrees C.